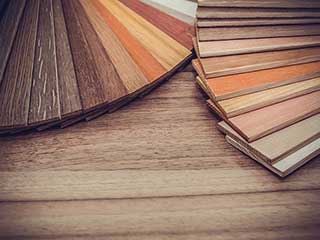 One of the most popular materials with our customers is wood, and this comes to no surprise. Wood is one of the most attractive materials around and can be designed in a number of different styles. We provide custom blinds in both wood and faux wood, but which one is best-suited to your home? Read on to find out.
The Advantages Of Real Wood Blinds
Wood makes for a very high-quality finished product. It's durable and difficult to damage - it won't pick up scratches or dents in the same way that aluminum or plastic blinds will. However, the biggest selling point of this material is its attractive finish; a real wood grain looks and feels very homely, and makes any room feel more complete.
Different Wood Window Coverings
This material is also very flexible, and can be used in a wide range of different designs. You could choose to opt for wood Venetian blinds in your kitchen, painted white to enhance the sense of light and space, while also fitting vertical wooden blinds in your bedroom. The possibilities are limitless, and our design team offers in-depth guidance to ensure you get the dream product you're looking for.
Disadvantages Of Real Wood
While wood is very attractive and durable, it's not always the most suitable material. There are some drawbacks. Firstly, wood is a relatively dense material when used in blinds. This means that larger installations will end up being significantly heavier than when using alternative materials. Secondly, wood can be an expensive choice, and fitting out your whole home with such blinds can cost a lot. Finally, wood is susceptible to problems caused by moisture and damp. This can cause problems when put up in humid areas of the home, such as the bathroom or kitchen.
Choosing Faux Wood Blinds
PVC faux wood blinds are an excellent alternative to the real thing. Created with real grain effects, these coverings combine the aesthetic appeal of timber with the convenience of plastic. Suitable for installation throughout the home, faux wood blinds can be the perfect complement to any room. To get expert help deciding which material to opt for, simply contact Blinds & Shades Escondido - we offer free in-person consultations so you can see exactly what we offer and how your windows can get the best makeover possible.