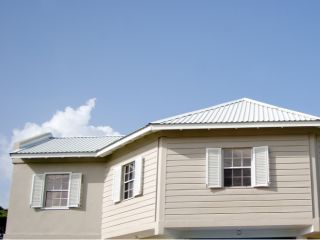 Are you searching for exquisite window treatment options in Escondido? Look no further than Blinds & Shades Escondido, your trusted source for premium plantation shutters and cutting-edge motorization solutions.
Our Services:
Plantation Shutters: Elevate the aesthetics of your home or office with our top-quality plantation shutters. Our shutters are crafted to perfection, offering timeless elegance and durability. Whether you prefer traditional or contemporary styles, we have the perfect solution to suit your space.
Motorization: Experience the ultimate convenience with motorized shutters. We are proud partners of industry-leading brands such as Somfy and Lutron, ensuring seamless integration and automation of your window treatments. Say goodbye to manual adjustments and hello to effortless control.
Why Choose Plantation Shutters?
Plantation shutters have numerous advantages compared to other window treatments:
Timeless Elegance: Plantation shutters add a touch of classic beauty to any room, enhancing its overall appeal.
Durability: Our shutters are built to last, resisting wear and tear, making them a cost-effective choice.
Light Control: Enjoy complete control over the amount of light and privacy you desire.
Energy Efficiency: Plantation shutters provide insulation, helping to regulate indoor temperatures and reduce energy costs.
Easy Maintenance: Cleaning and maintaining shutters is a breeze, making them a practical choice for busy households.
Property Value: Installing plantation shutters can increase the value of your property, making them an excellent investment.
Free Consultation:
At Blinds & Shades Escondido, we understand that choosing the right window treatment can be overwhelming. That's why we offer a complimentary consultation service. Our experts will visit your residential or commercial space to provide personalized recommendations and design ideas tailored to your needs.
Your Trusted Window Treatment Store:
We are your one-stop-shop for all things related to window treatments. Whether you're seeking inspiration, professional advice, or top-quality products, we've got you covered. Our extensive range of window blinds, shades, and shutters ensures that you'll find the perfect solution to enhance your space.
Contact Us Today:
Are you looking for "plantation shutters near me" or "window blinds Escondido"? Blinds & Shades Escondido is your local partner for exceptional window treatments. We're committed to exceeding your expectations and transforming your space with style and functionality. Contact us today to schedule your free consultation!
Choose Blinds & Shades Escondido for the finest in window treatments. Elevate your space with the elegance of plantation shutters and the convenience of motorization. Your satisfaction is our top priority, and we're here to help you make the right choice for your home or business.
Experience the difference with Blinds & Shades Escondido – Your Window Treatment Experts.